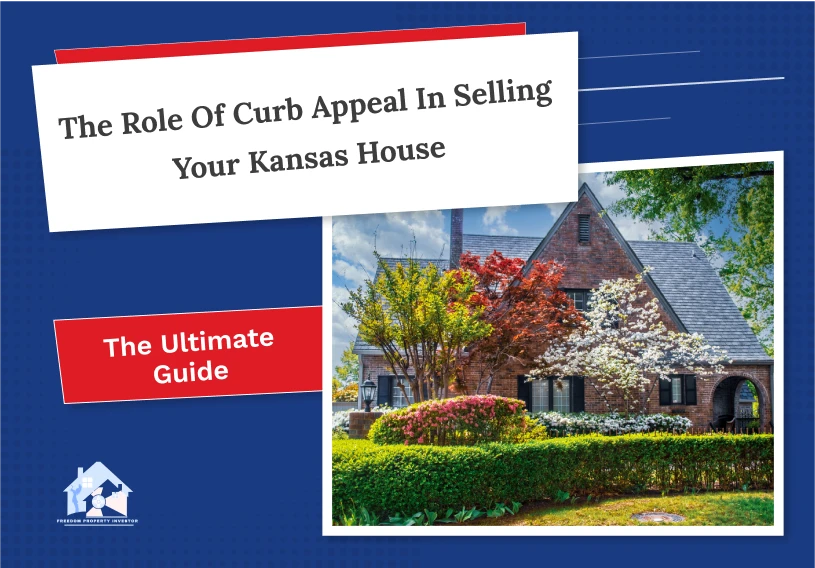 Introduction
Selling a house in Kansas or any other place involves various factors, one of the most important being curb appeal. Curb appeal refers to the aesthetic appeal of a house when viewed from the road, and it frequently forms the initial impression that prospective buyers form of your property. It can influence a buyer's decision to enter your home or pass by, which is why it is critical to understand its importance and how to maximize it.
In this blog, we will explore the importance of curb appeal, ideas for improving it, the pros and cons, and other selling tips for Kansas homes.
What is Curb Appeal?
Curb appeal encompasses the entire aesthetic allure of a home and its adjacent areas as observed from the road. It includes the exterior of the house, the landscaping, the driveway, and any other elements that can be seen from the outside. A house with good curb appeal will draw potential buyers inside, while a house with poor curb appeal may deter them.
Importance of Curb Appeal
First Impressions: The initial perception is frequently the most enduring. As potential buyers pass by or approach your home, its exterior is the first aspect that captures their attention. A well-maintained exterior suggests that the interior is also well cared for.
Increased Property Value: Allocating resources to enhance curb appeal can boost your property's worth. Undertaking landscaping projects, applying a new layer of paint, and making other outside enhancements can substantially elevate your home's value.
Attracts More Buyers: A house with good curb appeal will attract more potential home buyers in Wichita, increasing the chances of a quick sale.
Higher Selling Price: An aesthetically pleasing exterior can warrant a higher listing price. Buyers frequently show a willingness to pay a premium for a home that appears alluring and well-kept.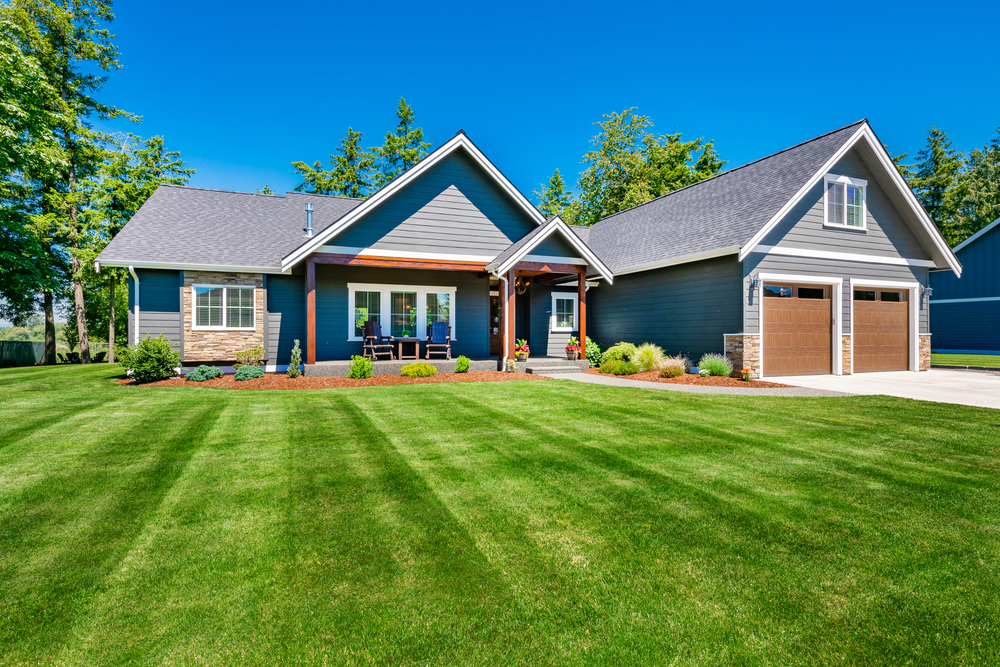 Curb Appeal Ideas
Landscaping: Prune the shrubs, cut the grass, and plant vibrant flowers. A meticulously landscaped garden can markedly enhance your home's curb appeal.
Fresh Paint: A fresh coat of paint on the exterior of your house can make it look new and well-maintained.
Outdoor Lighting: Proper outdoor lighting can enhance the features of your house and make it look inviting even at night.
Driveway and Walkway: Repair any cracks in the driveway and walkway. Consider adding pavers or stones for a more polished look.
Front Door: Your front door serves as the centerpiece of your home. Ensure it captures attention by applying a fresh layer of paint and installing new hardware.
Pros and Cons of Curb Appeal
Pros:
Higher Return on Investment: Allocating funds towards enhancing curb appeal typically yields a greater return on investment relative to other home refurbishments.
Quicker Sale: Homes with good curb appeal often sell quicker than homes that lack it.
Positive Emotional Response: A well-maintained exterior evokes positive emotions in potential buyers, making them more likely to make an offer.
Cons:
Cost: Improving curb appeal can be costly, especially if major renovations are needed.
Time-Consuming: It can be time-consuming to maintain the landscaping and other exterior features of your house.
Selling Tips for Kansas Homes
Understand the Market: Research the local real estate market to understand what buyers are looking for in a Kansas home.
Home Staging: The process of staging your home can enhance its attractiveness to prospective buyers. This includes decluttering, depersonalizing, and decorating your home to make it more attractive.
Set the Right Price: Set the right initial price for your home to draw the attention of suitable buyers.
Stress-Free Home Selling with Freedom Property Investors
Freedom Property Investors specializes in buying homes 'As-is' in Sedgwick County and Butler County, making the process of selling your house in Kansas as hassle-free as possible. They ensure a streamlined process from start to finish, providing fair offers that reflect the true value of your property, even if it needs repairs or improvements. By choosing Freedom Property Investors for your property transactions throughout Kansas, you can bypass the traditional hurdles of home selling, avoiding costly and time-consuming renovations, open houses, and prolonged waiting periods. Trust Freedom Property Investors to handle your property transactions with professionalism and efficiency, making the entire process a stress-free experience.
Conclusion
Curb appeal is crucial for selling your house for cash in Kansas. The first impression that potential buyers form your property frequently impacts their decision to either explore your home further or move on. Investing in curb appeal can result in a higher selling price, a quicker sale, and a higher return on investment. Consider implementing the curb appeal ideas mentioned above and other selling tips for Kansas homes to maximize your chances of a successful sale.